You've probably mastered a lengthy skincare routine for your face, layering on serums, creams and masks to keep your skin clear and glowing. But, have you stopped to think about your body care routine? Our skin is the largest organ on our body and covers us from head-to-toe, so why don't we give it the same attention as our face?
Read on to discover why you shouldn't neglect your body care routine and how to create your own personalized daily body care routine at home with our plant-based, cruelty-free and vegan* products to get your legs, bums and tums hydrated, smooth and illuminated.
Because our bodies deserve our attention too…
The Rise Of Body Skincare
It's no doubt that we are living in trying times. But, perhaps the most positive thing to come out of lockdown is that we have a lot more time on our hands. We're no longer rushing out the door with 1 second to spare before we miss the bus (hello lie-in).
According to trend predictions, 2021 will be the year that we pay more attention to the skin on our body. Treating it with the same amount of tender loving care that we do our faces by investing in serums, exfoliants, scrubs and oils to help whip our bodies into shape. 2020 was the year that we took self-care seriously, realising the importance of taking care of our physical and mental health which has continued into 2021.
Thanks to research and  innovations, development in skincare has improved and we are now seeing full body care routine products launch with the same benefits as facial skincare. Hyaluronic acid, AHA's and glow-giving antioxidants are no longer limited to our faces (and rightly so). Without further ado, here are the body skincare routine steps to follow at home using our feel-good products that will leave your skin shining as bright as you feel.
1. Cleanse
Just as you would cleanse your face before applying anything else, begin your daily body care routine at home by gently cleansing and removing any unwanted sweat and impurities. For an invigorating and refreshing shower or bath experience, use our Dive In Body Wash. Perfect for post-workout (or anytime of day) this energising body cleanser contains Coconut Oil, Green Tea Powder, Eucalyptus and Orange essential oils leaving you feeling refreshed and zingy.
If you're feeling a little overloaded and like your body needs a deep cleanse, our Clay Away Body Cleanser is a super clever 2-in-1 body wash that doubles up as a full-body mask (talk about at-home spa vibes). Supercharged with a trio of clays, antioxidant Matcha Tea Extract and Black Willow Bark Extract to help improve the skin's appearance. This is a body care routine essential for fresh, radiant and purified skin.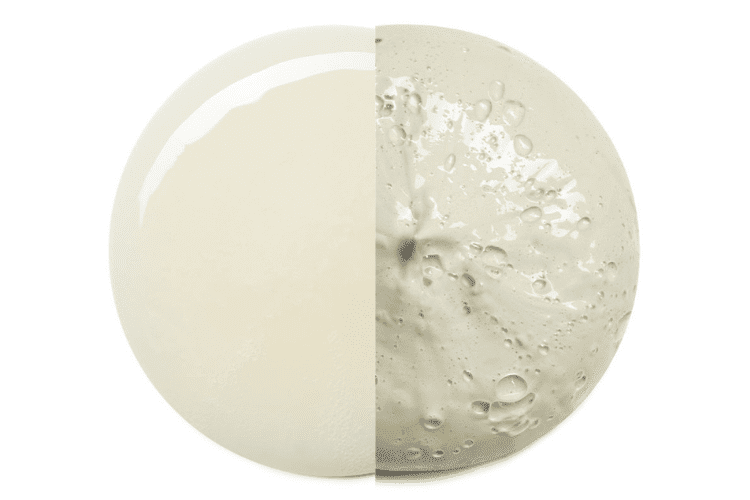 2. Exfoliate
We all know to boost the glow on our faces, we need to exfoliate. But, our bodies also need a little exfoliation to help prevent dry, dull skin and remove the build-up of dead skin cells. Our Heavenly Body Purifying Scrub does just that. Packed with sea salt, this moisture-rich body scrub helps remove surface skin cells to reveal smooth, radiant skin underneath. Charged with Almond and Coconut Oils along with uplifting Eucalyptus, this gentle body scrub will give you a head-to-toe, feel-great glow that lasts.
An alternative to a body scrub is a dry body brush which helps remove skin cells and promote circulation. The practice of body brushing is one of the most effective ways to remove dead skin cells. Over a third of your bodies' impurities are expelled through your skin daily, so the process of body brushing is super important to help keep your lymphatic system healthy! Use our best-selling Dry Body Brush a few times per week and massage in circular motions onto dry skin from top-to-toe. To find out more about the correct way to use our body brush and it's benefits, read here.
Tip: Although it's important to exfoliate your body, you don't need to do it everyday as this could cause irritation. We recommend exfoliating 2-3 times per week to help keep your limbs smooth, silky and help prevent any pesky ingrown hairs.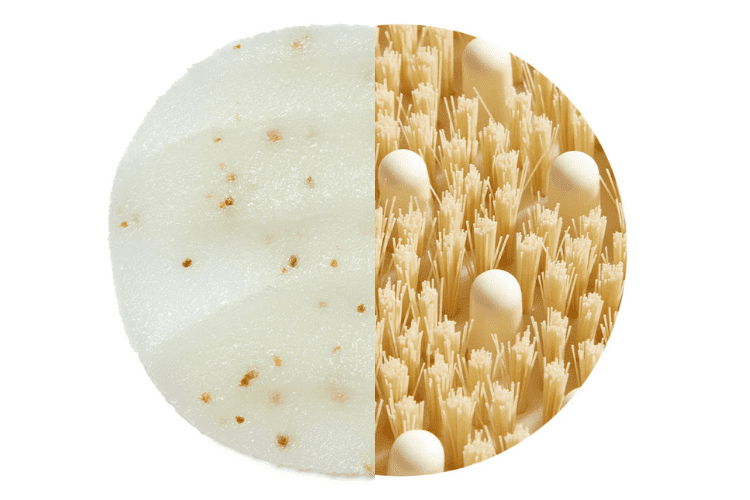 Step 3: Moisturize
Cleansed? Check! Exfoliated? Check! Moisturized? Erm…
You wouldn't dare to cleanse and exfoliate your face without applying a hydrating moisturizer afterwards, so why would you do the same for your body? To get the most out of your full body care routine, lock-in that hard-earned hydration and amp up your glow with our Golden Hour Body Moisturiser. Packed-full of nourishing ingredients like Andiroba Oil, Myrtle and Olive oils to help boost your skin's protection. This radiance boosting body moisturizer is infused with micro illuminating pearlescent minerals to give skin a subtle shimmer – the perfect addition to your body care routine for glowing skin.
If you're after a thicker and richer body care routine product meet our Future Proof Body Butter. An ultra-thick, super moisturizing body butter overflowing with Omega-Rich actives and antioxidants to protect your skin from dryness and leave it feeling instantly smooth. Infused with a mood-uplifting citrus scent, your skin will be feeling ultra soft and healthier-looking.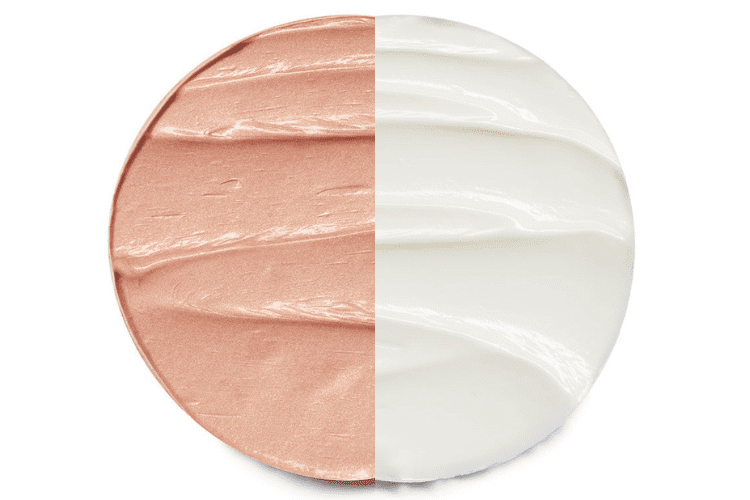 Step 4: Treatment
Now, if you've ever used a glycolic, salicylic acid or alpha-hydroxy acid on your face, you're probably already clued-up on chemical exfoliation. These resurfacing acids might be good for your face, but dermatologists have snapped them up for their deep resurfacing properties. According to research, chemical exfoliants are a lot more gentle on the skin than physical scrubs and go deeper within the skin, so they tend to produce more noticeable results.
Our Sleeping Smoothie Overnight Body Serum is charged with a lesser known, but mighty acid; Mandelic acid. An AHA derived from bitter almonds, Mandelic acid is gentler on the skin than its exfoliating cousins. It works by helping to exfoliate dull, dead skin cells to reveal clearer, brighter and fresh skin. Mandelic acid is also known to have anti-aging properties as it accelerates cell turnover and helps to strengthen collagen in the skin to give it a more youthful, firm appearance.
Use Sleeping Smoothie as a nightly skin treat in your body care routine for glowing skin. Working like a dream, this AHA body serum gets to work overnight and resurfaces your skin as you sleep. Charged with a unique AHA blend of Mandelic acid, Raspberry extract and nourishing Shea Butter, you can dream the night away and wake up to hydrated, revitalized and oh so radiant skin.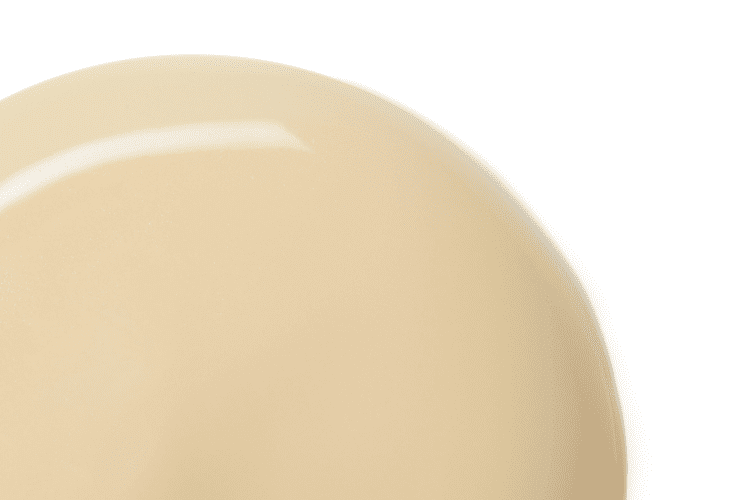 Your Daily Body Care Routine Essentials