Our Favorite Healthy-ish Summer Cocktails
Summer is here and we couldn't be more ready for sunshine, fresh grass, summer getaways, and happy hours, of course! That's why we are sharing our top 5 favorite healthy-ish cocktails for this summer (and beyond). These cocktails give a fun twist to your usual Vodka Soda and are even somewhat healthy! They use fresh summer fruit and vegetables to hit every craving. 
At Mio, we believe that body care is about making your own rules, embracing your body and living your best life. We create powerful plant-based products for every skin and every body to boost your feel-great and empower you with confidence, helping you to love your body even further. These yummy cocktail recipes will be a great addition to your next BBQ or even great to partner for your next Friday night skin care routine! 
Pineapple Jalapeno-Infused Cocktail
The Pineapple Jalapeño-Infused Cocktail is super easy to make and is made with simple ingredients that might even be in your kitchen! The jalapeño-infused vodka can be made in advance and kept in your cabinet for the future. Top your natural flavored vodka with a splash of pineapple juice and lime flavored sparkling water. Garnish with fresh pineapple and a jalapeño slice if you are craving extra spice!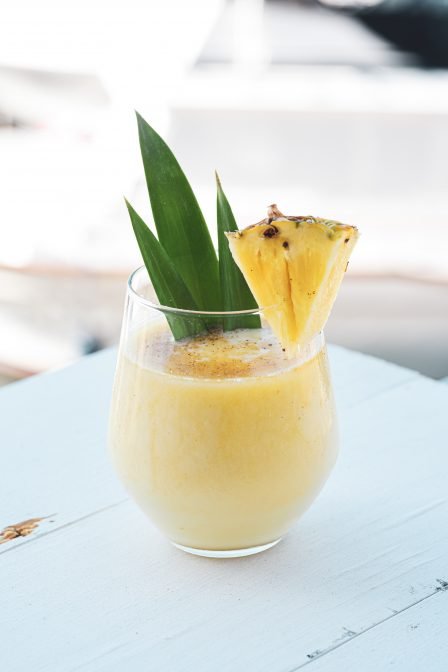 Read the full recipe from here. (via Physical Kitchness)
Perfect Pair: Treat yourself to a spicy Pineapple Jalapeño-Infused Cocktail and our Golden Hour Illuminating Body Moisturizer that gives your skin a healthy natural glow. Leaving your skin with a subtle bronzed glow with micro illuminating pearlescent minerals for instant radiance and a subtle shimmer which is as hydrating as a pineapple.