In this current climate, it's no wonder that stress and anxiety levels have sky rocketed, leaving you feeling exhausted and overwhelmed. You've probably heard the term 'burnout' countless times, especially during the past year. But, what is burnout? What are the warning signs? And what are the best burnout recovery tips?
Keep scrolling to discover the signs of burnout, what it is and our burnout recovery tips so that you can arm yourself with the correct coping techniques to ensure that you stay healthy, happy and maintain your feel-great!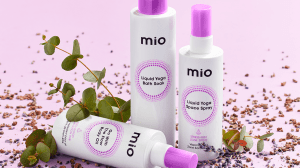 1. What Causes Burnout?
Burnout can be described as a state of severe physical, emotional burnout and mental exhaustion. We all feel tired and fatigued from time to time. But, someone who is dealing with burnout will find it very challenging to complete day-to-day activities and struggle to cope with stress.
Burnout can remove the joy from your career, friendships and even interfere with your relationships with family members. As humans, we are only programmed to handle feeling stressed and overworked for a limited amount of time. If you constantly experience high levels of stress, for example a high-pressured job, an unwell family member or you're working long hours and you don't look after yourself and take the correct steps to manage it, this can leave you feeling extremely exhausted and emotionally and physically burned out. 
2. What Are The Signs Of Burnout?
Burnout is currently not a diagnosable psychological disorder, however this certainly doesn't mean that it shouldn't be taken seriously. Burnout doesn't happen overnight and you will gradually notice the symptoms. According to psychologists Herbert Freudenberge and Gail North, there are 12 phases of burnout that we go through before we mentally and physically collapse. At first, you feel an excessive drive and ambition to succeed. Then, you will start to feel depressed, exhausted, withdrawn and like you can't cope.
If you're concerned that you are dealing with burnout, the main signs and symptoms to lookout for are:
Feeling Exhausted
You may feel drained, tired, not able to cope and you may lack in energy to complete work-related tasks. Burnout can also lead to mental health issues including depression and anxiety.
Physical Symptoms
Too much stress can trigger physical symptoms and leave you feeling unwell with headaches and stomach aches. Burnout can also lower your immune system; making you more prone to the common cold, flu and even insomnia.
Isolation
People who suffer with burnout tend to stop socializing with friends and family as a result of feeling too overwhelmed.
Reduced Performance And Lack Of Interest At Work
You might find it difficult when concentrating on everyday tasks at work. You may have a negative attitude towards your work, feel numb and lack in creativity.
3. Burnout recovery tips
Everyday life comes with unexpected and often stressful moments that can be tricky to avoid, that's just part of human nature. Think about it, your car could break down, you might spill coffee down your top or, your Teams might crash during important work meetings (we've all been there). On the flipside, burnout is preventable, you just need to know how to manage stress effectively. If you're looking for tips on how to deal with burnout, we suggest following these simple burnout recovery lifestyle changes that will help boost your feel-good and prevent stress from becoming all too overwhelming.
Practice Good Sleep Hygiene
Struggling to catch your forty winks? According to sleep expert Christabel Majendie, consistently sleeping less than 6-7 hours per night is linked to long-term health problems such as heart disease and mental health issues. So, our top burnout recovery tip is to ditch the caffeine before bed, put away your phone and allow yourself to relax and unwind from the stresses of your day. If you're feeling indulgent, run yourself a bath with our bestselling Liquid Yoga Bath Soak, infused with aromatherapy essential oils including Cannabis Seed Oil, herbs and minerals to help you reach your ultimate state of blissful zen.