Whether you're hosting for a friend or planning your own, discover our tips on hosting a virtual baby shower so you can still celebrate whilst staying safe at home…
Virtual Baby Shower Ideas
So, you've decided to host a virtual baby shower. Firstly, amazing news! We're living in scary and tough times but this should not deter us from being positive and celebrating the good things in life. The anticipation of a new baby arriving is most definitely something to commemorate and it's bound to give Mama a boost during her final leg of the pregnancy journey. Although we can't meet face to face, setting up a video call with friends and family can be just as special; you could even record the call so that you have it to look back on forever! If you're not sure where to start, here's a bit of a checklist:
Collate a guestlist: Baby showers, even virtual ones, are the ideal opportunity to get all the people who have supported you together so that you can all share in the excitement and they can share their love before the baby (or babies) arrive. The best part about an online party is that you can invite as many people as you want without the price tag of a 'real-life' bash!
Schedule a call: We don't have much to do at the moment, but it's still a good idea to pre-schedule the virtual baby shower in advance so that the invitees can be prepared. Choose an easy platform such as Zoom or Blue Jeans and create your event prior to the big day so that you can include the link in your invites. You could even send over some instructions attached to your invite just to make sure that those less tech-savvy feel comfortable with logging on and joining the call on the day.
Send a reminder: Once everyone has RSVP'd to the virtual party, set up a call with those who are attending so that you can keep in touch with them throughout the planning process. You may need their help for games or for seeking out baby pics of the Mama! It also means you can collectively send them a casual reminder in a message to say how much you're looking forward to the baby shower.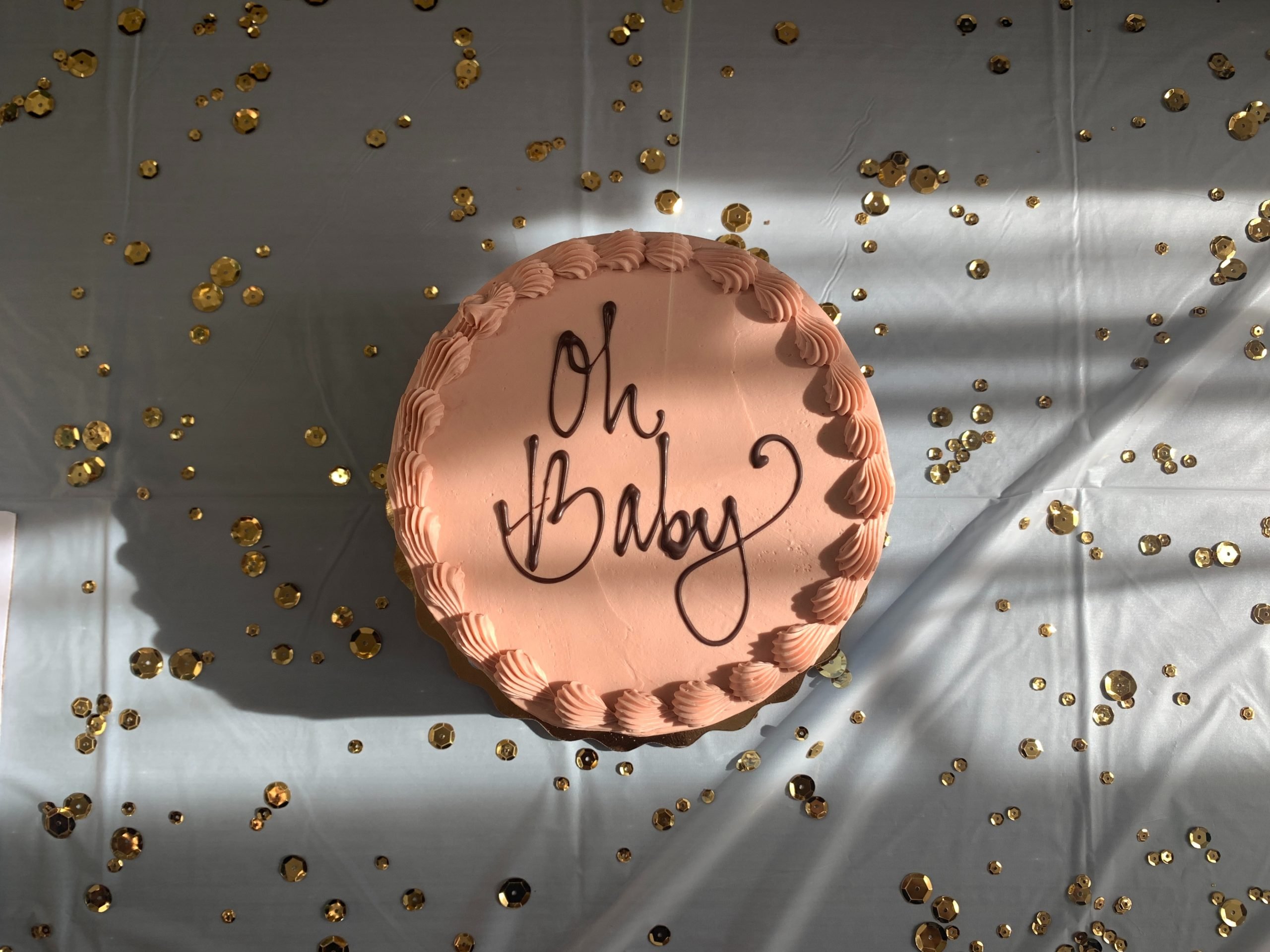 Virtual Baby Shower Invitations
Virtual baby showers are a rather new concept but one thing that doesn't have to change is the invitations. Make sure you get everyone's address and post your invitations out to the whole baby shower group a few weeks before the party. Invitations are the ideal opportunity to get creative and add some personality to the event. Choose a pre-designed baby shower invitation that you can personalise with Mama's name and details of the party or, if your artsy, make your own! Do you have a photograph of the Mama as a baby? This could make the perfect focal point of the invitation if you're looking for an element of fun. For the Mama's invitation, you could send her a few gifts too to get her in the mood for the celebration. A 'Mummy To Be' sash to wear during the shower, maybe, or a baby guest book full of messages from loved ones that she can keep forever.
Virtual Baby Shower Gifts
Although we can't be with Mama in person, we can still spoil her rotten! Being pregnant during lockdown can be tough on mamas-to-be; it's likely that they'll feel more anxious about going into hospital and giving birth so we need to be here for her more than ever. The shower is the perfect time to gift Mama with lots of treats. If you're planning a virtual shower, make sure that everyone sends their baby shower gifts to Mama before the party so that she can open them with you all during the event. Our Mama Mio fourth trimester bundles are ideal for supporting and protecting her skin after baby arrives and ensuring that she takes some time out for some self care. As she's preparing for the birth at this stage, the Hospital Bag bundle is also a worthy option to help her pack her maternity bag. If you want to really treat Mama, our Mama Mio Bloomin Lovely bundle is the ideal pamper kit for helping her maintain her glow.