We firmly believe in making every mama feel fabulous all year round – but Christmas is the perfect occasion to find a gift that will make her day extra special. We've put together this pregnancy gift guide to give you a few ideas. But making sure the focus is on mama rather than baby!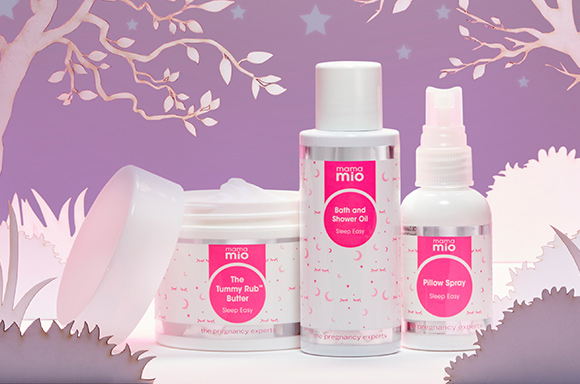 Give the gift of sleep!
Sleep is an essential for all expectant mamas – but with hormones, growth spurts and midnight toilet trips, pregnancy insomnia is a very real issue. Our Sleep Easy Mama Gift Set has been carefully developed to help promote a restful night's sleep, featuring three skincare treatments infused with our exclusive Sleep Easy scent of Lavender and Mint. We recommend it as the perfect bedtime ritual, helping balance and de-stress the mind while your skin reaps the benefits.
Snuggle up
A pregnancy cushion is another helpful addition to aid sleep, designed to provide support to a pregnant mama's tummy, back and knees for a more even weight distribution. It's ideal for the second trimester onwards. Be prepared though if you're buying for your partner, you might lose out snuggling privileges to it!
Memories that last
For something a little more sentimental, you could have your baby scan photo framed! Half the time, baby scan photos end up tucked away in a drawer once baby has arrived. Framing it is a lovely yet simple way of making the scan even more special, and means it can be put on display for years to come.
A bit of sparkle…
A piece of jewellery is always an ideal gift, especially for any expectant mama – something she can wear both now and after the baby has arrived, just for her. Luxury label Missoma offers delicate designs with bracelets, earrings and necklaces that feature specially cut gemstones to promote feelings of happiness, strength and tranquillity – an extra lovely touch.